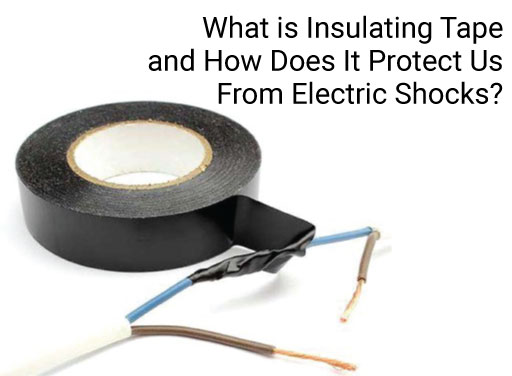 Insulation Cables is a pressure-sensitive adhesive tape used primarily for insulating electrical wires and cable splices. Covering wires with this tape made of non-conducting materials prevents electricity from passing through.
Typical applications for this type of tape include corrosion resistance, high voltage, moisture resistance, and temperature resistance. There is one side of the tape that is adhesive and one side that is a thin piece of PVC material. As a durable, flexible, electrically insulating material, PVC was chosen because it is inexpensive, flexible, and has great electrical insulation properties, despite its hardening drawback over time. Elson House is one of the best Insulation Cables Manufacturers in Delhi that have been in the industry for many years. We also make wires and cables for multiple purposes. We are a trusted brand. Now let's get the ball rolling and understand the advantages of using this electric tape:
It provides Safety:
Safety is one of the most crucial factors when it comes to saving lives and property of people. Electrical insulation tape is used to create physical isolation between electrical networks and their circuits or external components. This can lead to a reduction in potential risks in a variety of applications. It is important to note that there are various types of electrical insulators available, and these are used to provide electrical insulation for a wide range of different electrical components, such as cables and circuit boards. It prevents dangerous connections between circuits and minimizes overvoltages in essential applications by separating circuits to prevent dangerous connections.
Reduces The Possibility of Damage:
When dealing with electrical components, the electrical insulating tape plays a significant role in improving the safety of the operation. The chances of injuries, death, and fire are greatly reduced when electrical insulation tapes are applied correctly. The proper taping of equipment may also help to avoid overvoltage concerns in equipment. Otherwise, it can lead to damage, data errors, and decreased performance if the equipment is overvoltage. Our products such as Electric tape and cables as well as wires are crafted by following significantly secure methods. Moreover, our products last long and give a sense of security to people, which is why our customers love to give us positive reviews. As a result, we have now become one of the most trustable Electric Cables Manufacturers in Delhi
Used to Determine Differentiate Voltage Levels:
Various tapes are used in electrical insulation industries for a variety of reasons. The use of electrical insulating tape can be found in a wide range of building and construction applications that require electrical components. There are a variety of applications for electrical insulating tapes that electricians use. In some cases, the black tape may be used as insulation, but colorful tape may be used to indicate the level of voltage present in a component.
It may be useful to use electrical insulation tape for a variety of purposes such as covering live electrical terminals before installing an outlet or switch, patching loose insulation in an old electrical item, separating wires, and completing splicing jobs.